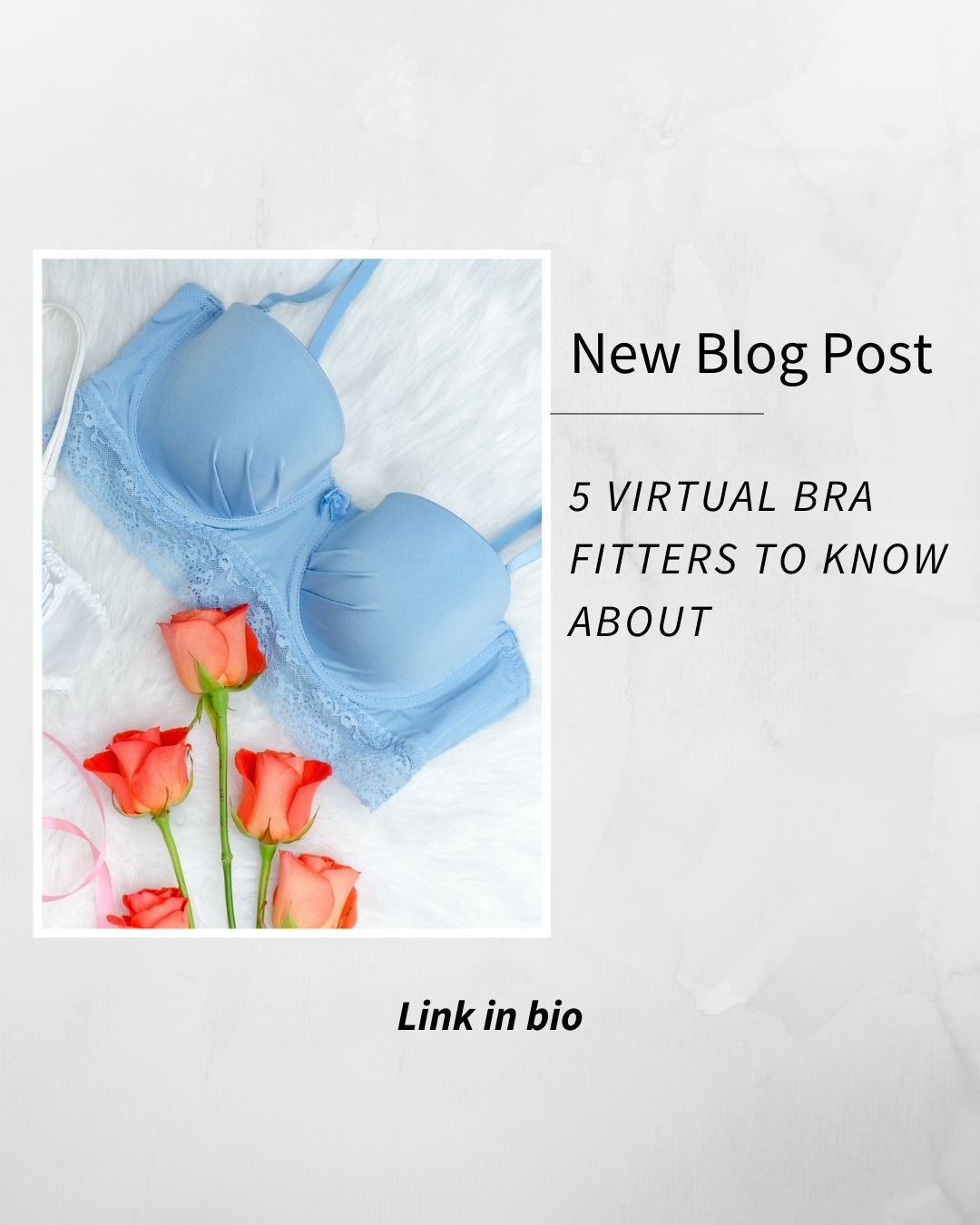 5 Virtual Bra Fitters You Should know About
WIth summer around the corner, it's important for women, especially fuller bust women, to wear the right bra so that our clothes fit comfortably. It's also a confidence booster when your underwear fits just right under your clothes. We've compiled a list of places where you can get a virtual bra fitting, regardless of where you are in the world.
Ensuring you have a well fitting bra makes such a difference in so many ways. Not only will you feel comfortable and confident, it will also help the appearance of how your clothes fit massively. It is recommended that you have a bra fitting every 6 months as your bra size can change due to weight, pregnancy, hormones and many other factors.
Boobology is based in Bournemouth,UK and is all about helping you embrace your body in the perfect bra/lingerie. They offer a £10 virtual expert bra fitting service which you can book on their website. Each appointment lasts for 30 minutes. Whether you are looking for the right size or going through changes due to maternity, you will be able to find what you are looking for with their specialist fitters. The fitting comes with styling advice and a wide range of bra and lingerie styles to consider purchasing. 
Bellewren are Lingerie specialists and bra fitting experts, determined to provide a satisfying and uplifting shopping experience. You can find their fitting room in Aberdeenshire,UK and book a 45 minute appointment online with a £5 refundable deposit. They have specific fitting appointments available  to fit your needs, from maternity and nursing to first teen bra fitting services.  
Bella Rosa Lingerie are based in Kent and run by lingerie specialist Rosie. Rosie provides fitting in the comfort of your own home  with fitting prices based on location.you will be provided with a range of lingerie to try, with a wide range of sizes available (30-44/A-K).  If you are not nearby, you also have the alternative of a 30 minute online consultation accessible worldwide and costs £15. You will need to send photos and then be provided with helpful advice and recommendations on styles.
This boutique lingerie store is based in West Yorkshire, with a product range including strapless bras, lingerie and swimwear. Head to their website and book in a free 30 min specialist fitting service. Their assistants will help you find your bra size or check the fit of your current/ new purchases.You can also book in to try new styles and shapes from their range with in store help and guidance.  F
Up Where We Belong - Bra Boutique 
Up Where We Belong are based in California,USA and specialise in D+ sizes. They will help you find a bra you feel confident in as well as encourage you to try new styles. You have the option to book an in person 45 minute fitting with a charge of $15. The service includes a tape measurement , visual assessment and personalised suggestions. Alternatively, you can book a 20 minute virtual consultation via Zoom, anywhere in the world and you will be guided through the process as well as recommend size and best purchase options.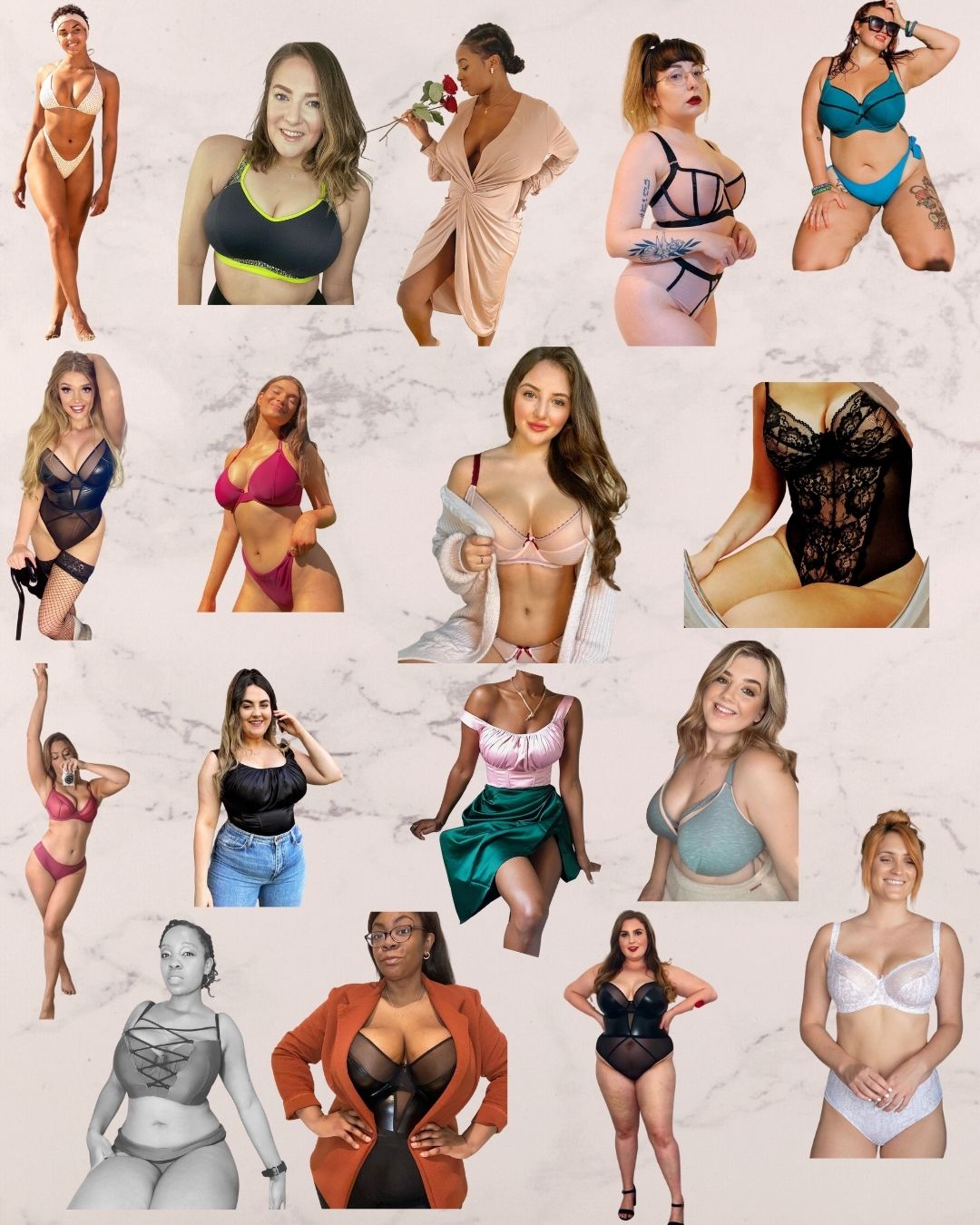 8 Swimwear Brands for Bigger Busts
As we're approaching the summer season, we wanted to help out with some fuller bust swimwear recommendations to add to your summer collection. Whether you have holidays booked or want to sunbathe i...
Read more